In the list of tourist sites that I already wanted to visit before, let's go in the direction of Swiss Normandy to the Site: Mont des Avaloirs, this granite relief, this time located in the North-West of France, and which is located the northern end of the Mayenne department and at the edge of the Orne department.
This mount rises to an altitude of 416.30 meters, exactly, without doubt the highest peak in the North-West and in all of Western France (in the South-West, there are the Pyrenees), just in front of the 'Signal d'Écouves', 413 m, a few kilometers further north in the Orne.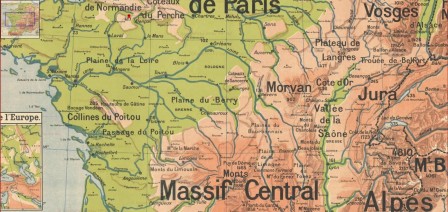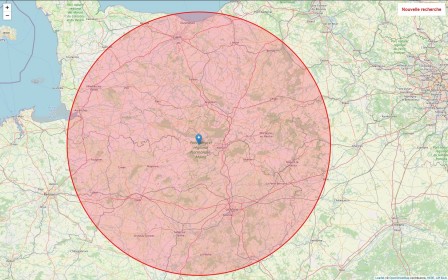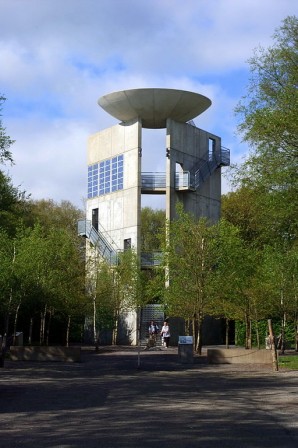 A belvedere has been built on the Site: 'Mont des Avaloirs' to contemplate the landscape on the horizon.
A clear sky will probably be expected to satisfy the observation of the panorama, as well as for a possible walk in the Normandy-Maine Regional Natural Park just around.
South of Mont des Avaloirs, from the border with the Sarthe department
– Butte de la Frette, 293 m, with the N-E extension, 292 m, then
– Col de la Croix Lamare, 273 m, then 287 m
– mont Rochard, 357 m
– mont de Saule, 328 m
– Signal de Villepail, 355 m
– Corniche de Pail, 382 m
– Perseigne belvedere, 341 m
North of Mont des Avaloirs
– Butte Chaumont, 378 m
– mont Ormel, 262 m
– mont Hurel, 259 m
– Further west, mont Margentin, 270 m
– mont Gérôme, 304 m
– Signal de Charlemagne, 345 m
– mont Brûlé, 307 m
– mont de Cerisy, 246 m
– And a few more, grouped between Flers, Vire and Avranches, as well as further north, toward the Channel sea, not far from another famous tourist site, Mont Saint-Michel.
:
https://fr.wikipedia.org/wiki/Mont_des_Avaloirs
https://fr.wikipedia.org/wiki/Signal d'Écouves