Less farless in his project, less distant « Lands at the Edge of the World, Southern Kuril Islands, Chukotka, Kamchatka, 2005-2015 ». This puts the light on a strange and strong  landscape from an extreme climate into polar siberian zone up north Russia; with emblems from soviet union stucked and eroded in the far reaches of the arctic latitudes.
Shadings of multiple greys with some touches of colors, here and there.
Andrey Shapran was born in Riga, Latvia.
Project « Cape North. Chukotka »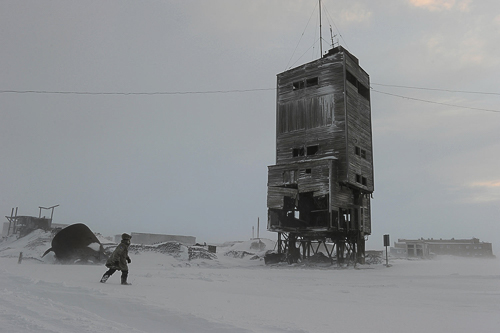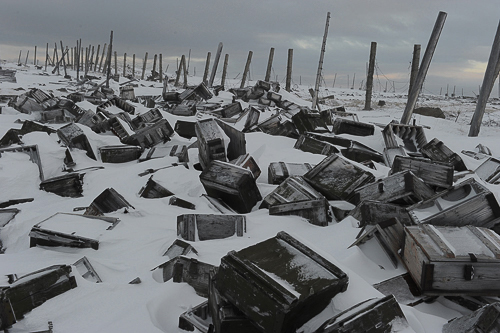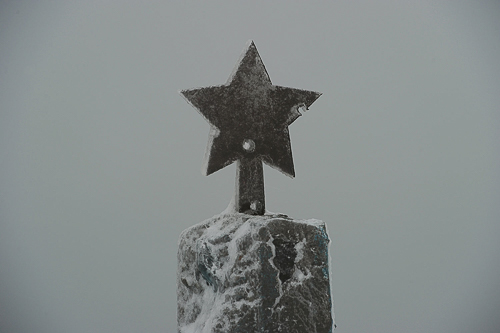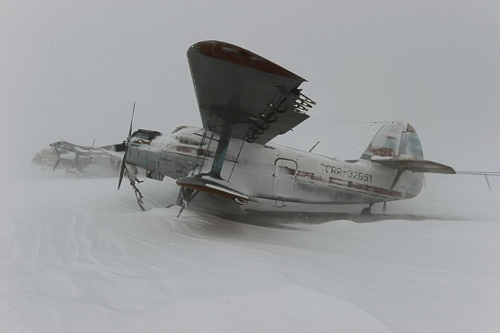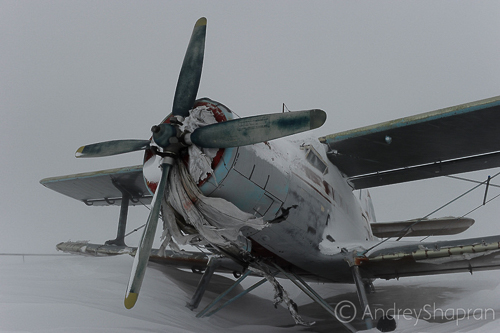 Also, check this post Photos: Soviet Era, like frozen in time; then you'd maybe find interest to Photos: Soviet Era, like in Space, both by Russian photographer Danila Tkachenko.