A building from the seventies doomed to destruction.
The capital, Paris, the 13th arrondissement, on the 5 Fulton Street.
Artists from around the world to decorate during the waiting phase.
This was the pitch for that very original artistic experience.
It was more or less possible to visit the place throughout the month of October, before its destruction, ultimately, in the month of April.
Maybe we could have kept this up for a little longer, one summer more, but the pressure on land causing its destruction, this discussion is now useless.
A good way to visit, if you could not physically get there: websites.
Firstly this site Paris.fr which traces the outline of the project, until its destruction in video. Especially links to works / graffiti art, the most interesting, indeed, and the history of the building.

A virtual tour / 360 ° is available on this site, from the cellars to the top floor, with the numbered apartments, not forgetting the exterior facades.
So far this is not bad at all, but it is a compilation of links that people already know more or less.
The following link, found in February and posted on google+ , seems less known, at least for a lot of people I talk to who do not see what it is.
This site is an exploration proposed by Itinérance, but also with the Google team, and / or technology used in museums,  ' Art Project ' .  So here you will explore a bit to find another form of the visit building, with a different immersion in apartments and more accurate information.
For example this: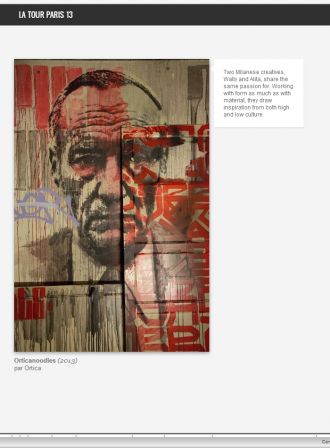 You may find it here.
By clicking on the image, this gives us with the Google Art Project zoom graduated via the mouse wheel, a well known level of precision (here at the maximum), and also available in full screen without legend: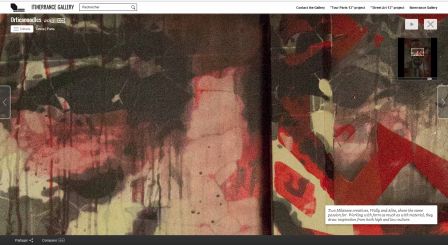 The tour continues on this site which also offers videos and other info I'll let you discover!
---