Very beautiful helmets of the Gaulish Celtic period, few of them have been found to date.
From Normandy to Charente, two of the beautiful ceremonial Gaulish helmets.
The ceremonial Helmet of Amfreville found in North-West of France, dated from – 250 BC.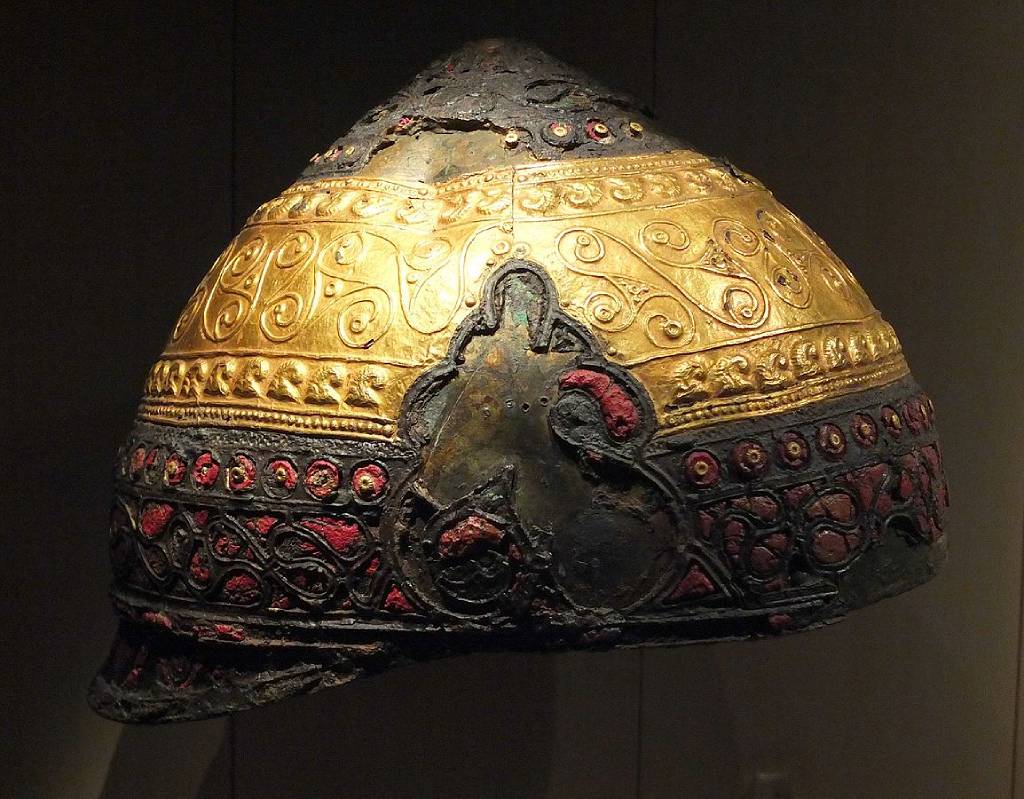 Made with gold, bronze, iron and enamel. White or pink gold has corroded, only the purest gold parts remain. |
Dimensions: 23 centimetres (9.1 inches) , 16.5 centimetres (6.5 inches) long and 16 centimetres (6.2 inches) deep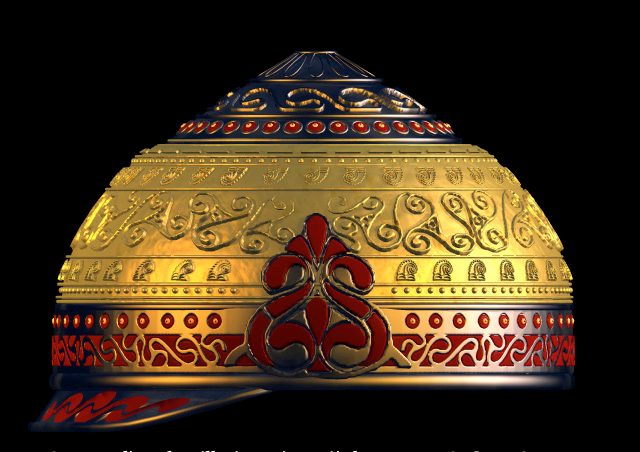 ▼ ▼ ▼ ▼ ▼ ▼ ▼ ▼ ▼ ▼ ▼ ▼ ▼ ▼ ▼
The ceremonial Helmet of Agris is a bit older, found in West of France, dated from -400 to -350 BC.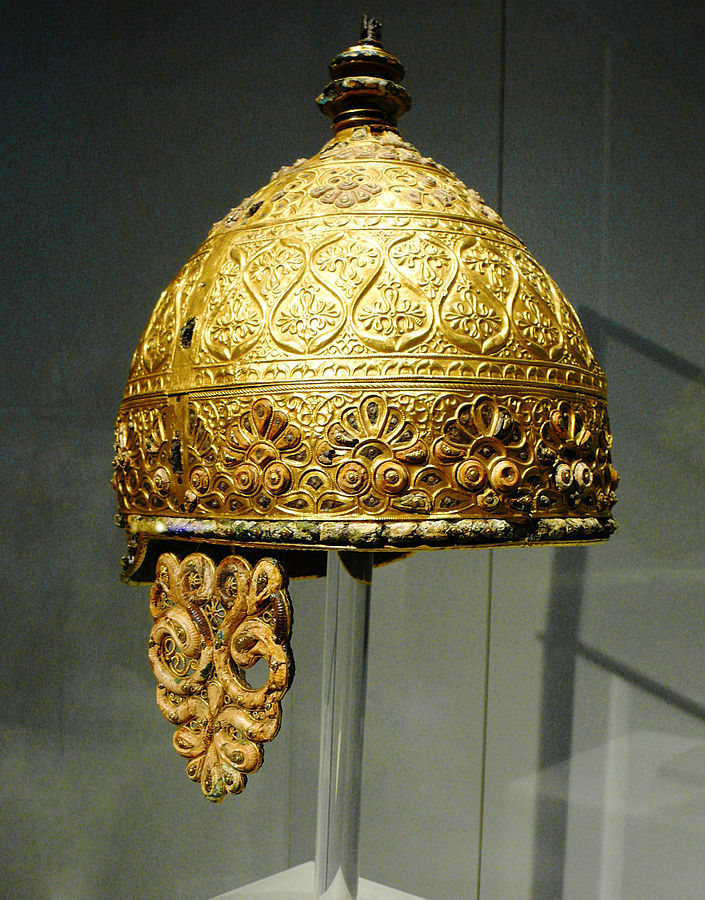 Made of an iron hull, with bronze ornamental strips and a decoration in light relief, entirely covered with 99% pure gold leaf, as well as many corals circling the circumference of the helmet and the cap.
Dimensions: 21.4 centimetres (8.4 in) high, 23 by 19 centimetres (9.1 by 7.5 in) wide. Cheek-guard: 9.4 by 7.6 centimetres (3.7 by 3.0 in)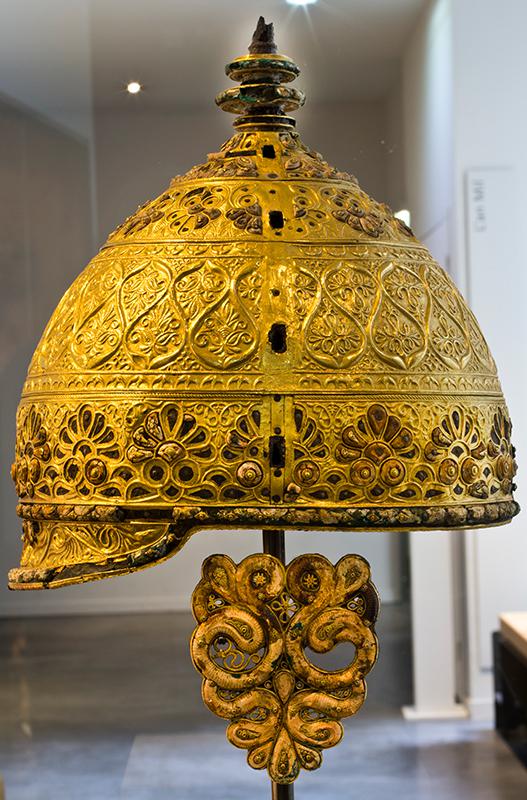 The ceremonial helmet of Agris, in current Charente, -400 to -350 BC (Musée des beaux-arts, Angoulême) |
Coll. du Musée d'Angoulème by DIGISCAN3D, on Sketchfab.
Find a blog post entirely on this topic here (in french) with graphics from this item itself.
And an equally interesting article on this subject (in french), published in the CNRS Journal from July-August 2010 [.pdf version here (in french)]